Universal Door & Equipment Ltd.
All Types of Doors &
Dock Levelers
Est. 1974
Hydraulic Conversion Kit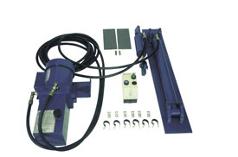 A Hydraulic Conversion Kit You Can Depend On
Dock leveling is certainly a process that will make loading and unloading easier. Even if your dock is the ideal height for most larger trucks or vans, there will be times when you need to adjust the ramp so it's a little higher or lower. Adding a conversion kit to the dock design is the most practical solution.
Some kits are designed to work only with specific brands of dock levelers. That's fine if you happen to own a certain brand, but can be difficult to adapt. A better solution is what is known as a universal hydraulic conversion kit. These kits include the resources needed to adapt just about any type of leveler and ensure that it provides maximum efficiency.
Copyright 2022 Universal Door & Equipment Ltd. | Best Overhead Doors in Toronto
|
Universal Door & Equipment Ltd.
" Total satisfaction with the long-lasting and energy efficient equipment of the Universal Door & Equipment Ltd. Will be able to recommend these guys with confidence. Great job, thank you! "