Universal Door & Equipment Ltd.
All Types of Doors &
Dock Levelers
Est. 1974
Jackshaft Operator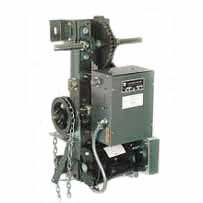 Enhancing Your Industrial Doors With Jackshaft Operators
Installing a high-quality sliding or rolling steel door is a good start, but take things one step further. Invest in a jackshaft operator and you make the operation more efficient. Here are some of the ways that the right type of operator will help.
Electric operators of this type provide a quick and easy way to open and close doors. They help to ensure the automatic door opens quickly and will shut with equal ease. Thanks to this benefit, you can rest assured that no one can get in or out of your facility without knowing how to operate the door properly.
We carry an assortment of electric operators for every door.
Copyright 2022 Universal Door & Equipment Ltd. | Best Overhead Doors in Toronto
|
Universal Door & Equipment Ltd.
" Total satisfaction with the long-lasting appliances of this overhead door company in Toronto. Definitely, we will recommend them to friends and family. Big thanks to the team! "