Universal Door & Equipment Ltd.
All Types of Doors &
Dock Levelers
Est. 1974
Transmitters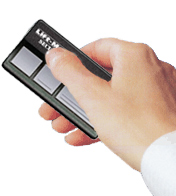 Transmitters For Every Type of Business Operation
Automated doors are one of the most practical investments you can make in your business facility. Along with the right door designs, it pays to think about what sort of operators and transmitters would be right for your operation. We can help you come up with a plan and make sure you are happy with the results.
One of the most common types of transmitter design is the remote control. You can invest in remotes that fit easily onto lift trucks or that can be held in a hand with ease. Some designs include a touch screen that allows the user to open, close, or stop an roll up doors Toronto in position when needed. Others will include other features, including the ability to run a quick scan and determine why a door is not responding to a prompt.
Copyright 2022 Universal Door & Equipment Ltd. | Best Overhead Doors in Toronto
|
Universal Door & Equipment Ltd.
" We were searching for the high end technology solution for our business project, we came to the right place, totally satisfied with the affordable machines of this Toronto based overhead door company. Definitely, we will recommend them to friends and family. Thanks, you guys are life savers! "