Universal Door & Equipment Ltd.
All Types of Doors &
Dock Levelers
Est. 1974
Rolling Steel Door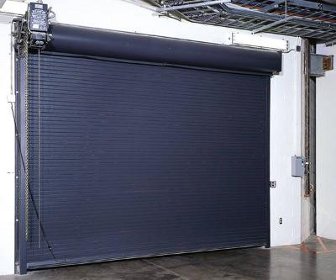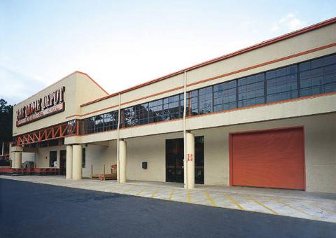 A rolling steel door is a smart, sleek and efficient option for those who are looking to update their factory or warehouse doors to something that your workers will love. Unlike other options, rolling steel doors offer flexibility in terms of cost and will ensure that your receiving and shipping doors are easy to operate. At the same time, still, maintain a level of security that you want.
Here at Universal Door & Equipment Ltd, we excel at providing installation and maintenance of commercial garage doors and rolling steel doors Toronto and know everything there is to know about the product. With our excellent connections to some of the top manufactures, your steel door will put up with the daily grind and serve you and your company well for years to come.
Rolling Steel Service Doors and Fire Doors are used for interior and exterior industrial and commercial applications, providing the maximum in security with rugged construction.
Choice of Operation
Push-Up - limit 80 square feet or 8' high
Chain
Crank
Motor
Built to Last
Oil Tempered Torsion Springs Designed for 50,000 Life Cycles
Cast Iron Stops
1/4" Thick (Minimum) Steel Plate Brackets
Heavy Duty Cast Gears
Structural Angle Guides and Bottom Bar
Rolling Steel Service Doors and Fire Doors are a necessity at many manufacturing industrial and commercial enterprises, and knowing how to choose a good one may be a really good idea. There are doors you can choose for every type which includes push up, chain, crank and motor. When you make the selection, because you are on a budget, you of course need something that will last you for a while so you can keep developing and building your business. Make sure you use the latest technologies too to make sure that even if the enterprise is very heavy duty and heavy traffic, the doors will withstand everything that is happening to them. Be sure to get things done on time and always find the right installers because no matter how great the door is you will need to have it placed correctly in order to enjoy all its wonderful benefits to the full. It is important to understand that with the help of doors the building stays safe so they have to play that role as well and provide security.
All of our rolling steel doors come with manufacturer warranties and are installed by one of our fully certified technicians. Whether you want a straightforward install or are looking to connect your door to an existing system, the team at Universal Door & Equipment Ltd can help.
If you are interested in installing commercial steel doors in Toronto or have a question about steel doors in Toronto, then it is about time that you talked to the real experts in all things rolling steel doors, Universal Door & Equipment Ltd!
Copyright 2023 Universal Door & Equipment Ltd. | Best Overhead Doors in Toronto
|
Universal Door & Equipment Ltd.
" You will not be disappointed with the cost efficient machines of this overhead door company in Toronto. Definitely, we will recommend them to friends and family. Thanks, you guys are life savers! "