Universal Door & Equipment Ltd.
All Types of Doors &
Dock Levelers
Est. 1974
Model 620 Automatic Barrier Gate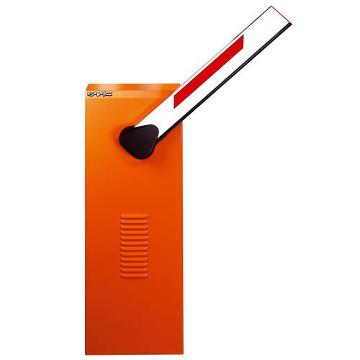 Barrier for beams up to 5m
For heavy traffic applications
Model 620 is available in Rapid and standard versions, the Rapid will open in 2 seconds for beams up to 4 metres and is for continuous use. The standard will take 5m beams and opens in 4.5 seconds and has a 70% duty cycle.
Flexibility
The 620 range is equipped with electronic deceleration in opening and closing. Skirt kits are available for higher security and beams may be articulated for use inside car parks. A hinged system is also available for round breakaway beams.
Technology
The 620 BLD control board has surface mount technology with a 2 digit display and 3 programming buttons. This allows simple setting of the operational parameters and enables the selection of a wide range of logic functions including a customised logic. A standard setting is present for operating a pair of barriers working simultaneously.
Copyright 2022 Universal Door & Equipment Ltd. | Best Overhead Doors in Toronto
|
Universal Door & Equipment Ltd.
" Total satisfaction with the durable equipment of the Universal Door & Equipment Ltd. We will definitely be using this company in future. Thanks so much! "