Universal Door & Equipment Ltd.
All Types of Doors &
Dock Levelers
Est. 1974
Door Hardware
When it comes to door hardware you have to choose the best designs and materials available as these should be durable and never cause any problems that can slowdown operations. Door locks, handles, hinges and stoppers have to be of the highest quality to prevent door from jamming or locking, and to speed up easy entry and exit of personnel. That is why keyless entry locks that provide enhance security can really help you achieve those goals and reversible levers that can be used for both left and right doors can also help with stress free installation and use. Quickly adding and deleting security codes for multiple users is also very important when you are dealing with a large enterprise featuring many workers who come to and from the place all the time. Easy installation that doesn't require the use of multiple wires is also a very helpful features indeed.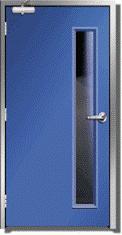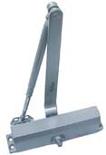 Copyright 2011 Universal Door & Equipment Ltd. | Overhead Doors Toronto
|
|
Universal Door & Equipment Ltd.
" Best experience ever! Universal Door specialists did a great job. We are 100% satisfied with their prompt and affordable service. Happy to recommend! "
— Bill Johnson, Toronto
5.0
5.0